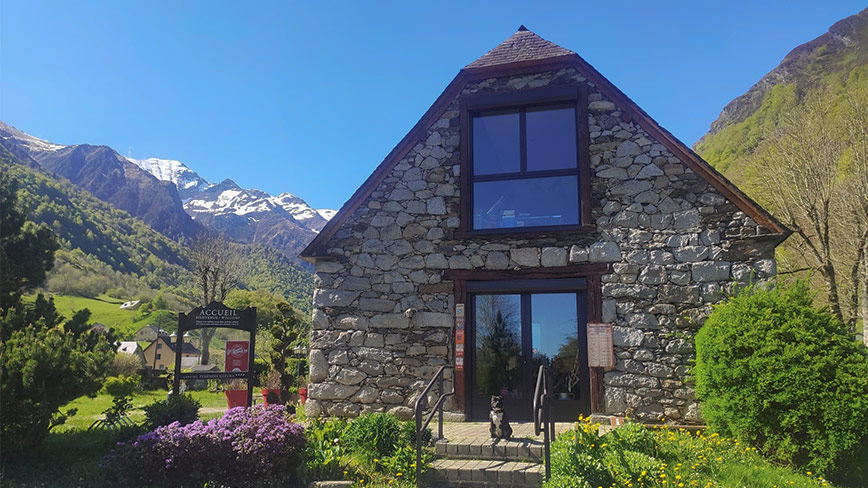 Local products from Val d'Azun
Our restaurant is a place with our image… simple and convivial where we can put forward the work of the local producers with whom we share the pleasure to make you discover the Val d'Azun.
In our mountain bistro, it is above all the taste and the occasion to make known the local specialities which we cook and simmer for a long time. No long lists of dishes in our menus because our products come from the valley and evolve with the seasons! Our pigs are raised at the Col du Soulor and the cold cuts are made in the valley. Sheep and cattle are raised in Estaing.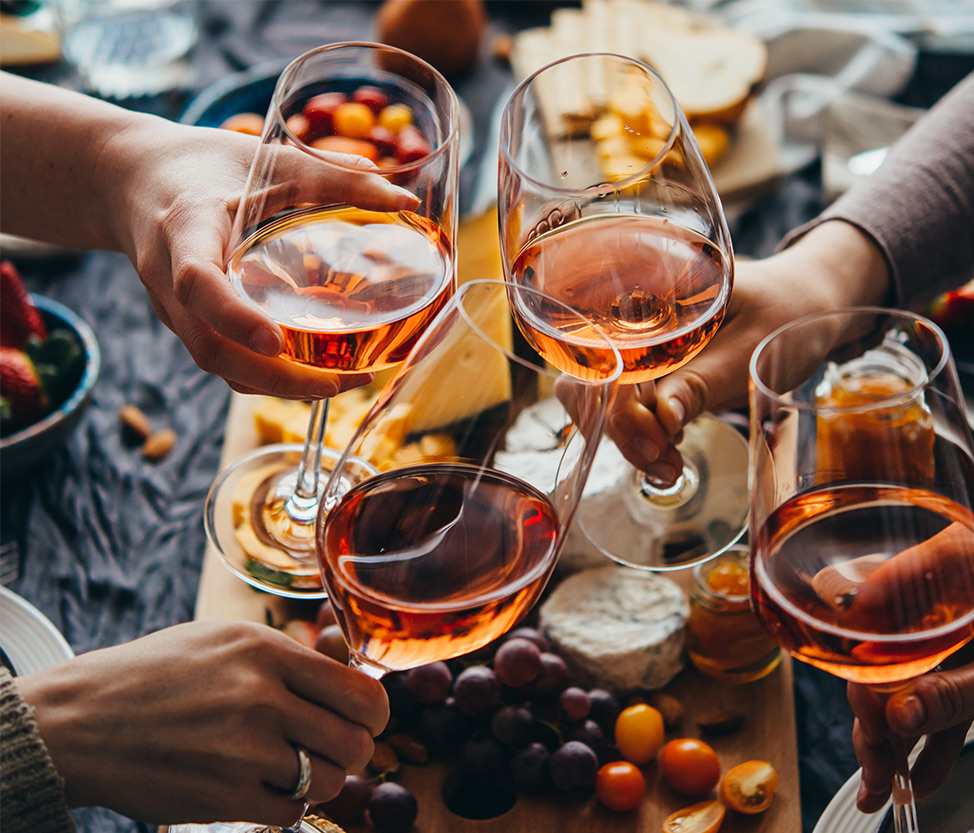 In our old sheepfold dating from 1824 with its fireplace or on the terrace with a panoramic view of the surrounding mountains, you will have the pleasure of sharing healthy, natural dishes with your family and thus rediscovering the taste of the good things of the soil in your plate.
Our motto:
"To cook well, you need good ingredients, good wine, heart and good friends"
Pierre Perret
Whether you are returning from a hike with a plate of charcuterie and cheese or for a friendly aperitif, everything is an excuse to stop at any time.
Vacations are the occasion to go back to the "real", to the natural, far from this new trend of revisited dishes, so … let yourself be surprised and go back to the essential!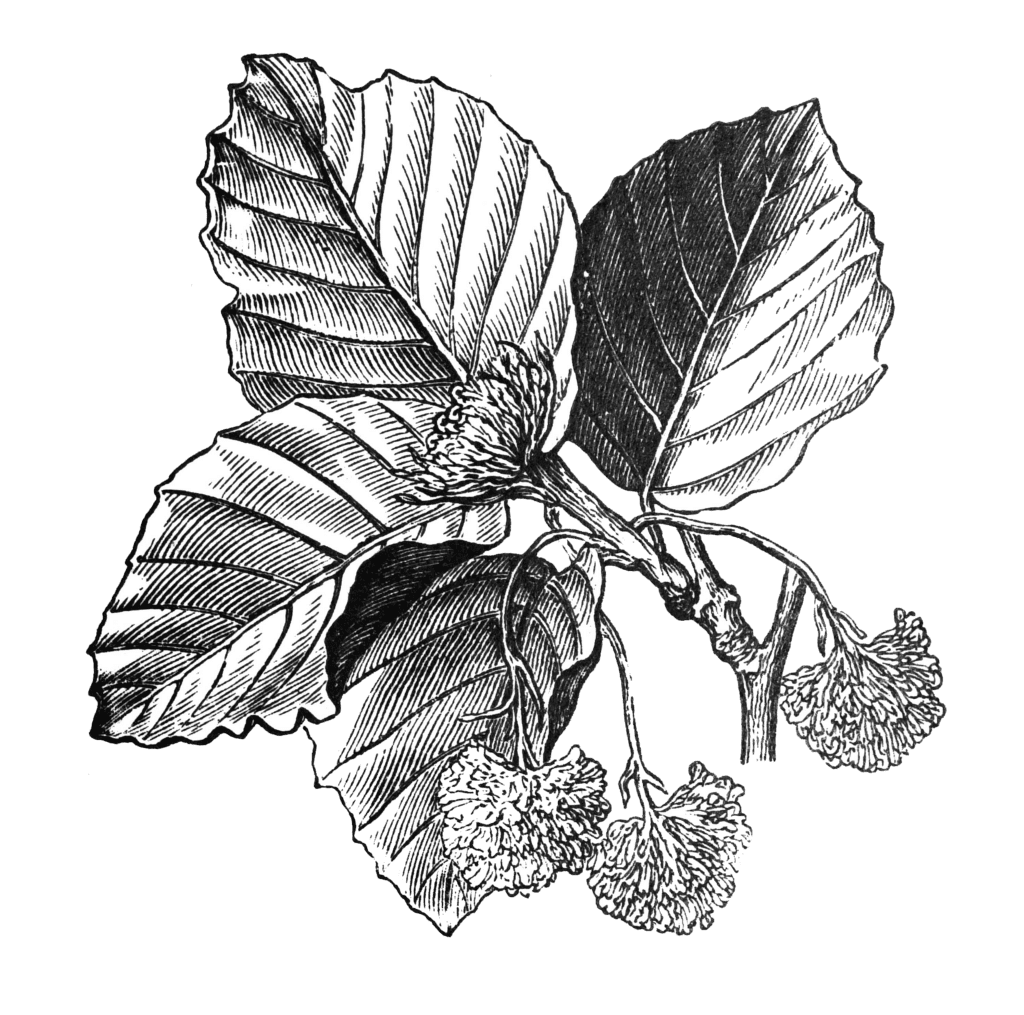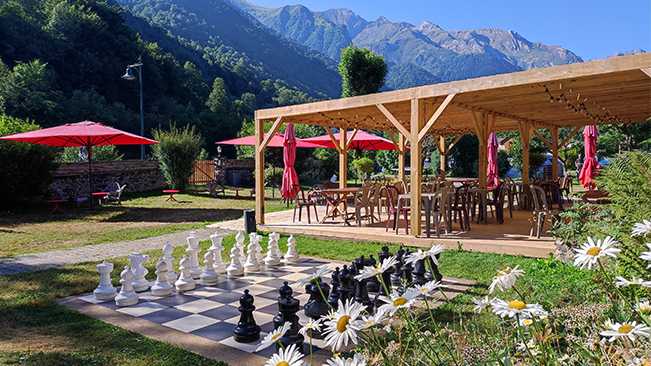 Our terrace with panoramic view
We offer you a moment of relaxation on our panoramic terrace. Two locations are available to you:
The first: armchairs and low tables, feet in the grass for a moment of rest and calm.
The second: table and chairs on our shaded wooden terrace to enjoy a meal without sunburn!
The little extra? A breathtaking view of the mountain from our terrace!
What could be better than enjoying a drink on the terrace after a day of hiking in the mountains? We offer you calm and serenity face to face with the beauty of the surrounding mountains.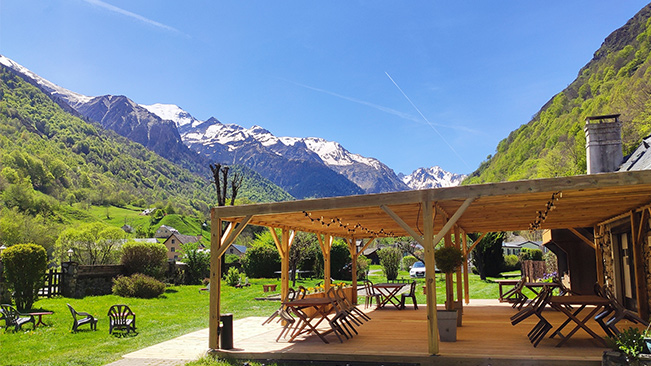 Refreshing break in the bar area
At the bar of the hiker's stage at the Pyrenees Natura Campsite, you will be able to enjoy wines, aperitifs and 67 kinds of beers and here again, the regional producers are put forward.
And for the amateurs who want to indulge themselves, you will have a large choice of gin, whisky, rum and arranged rum.
Friendly evening in our mountain bistro in the High Pyrenees.
Discover our commitments,nos services and our wellness area!